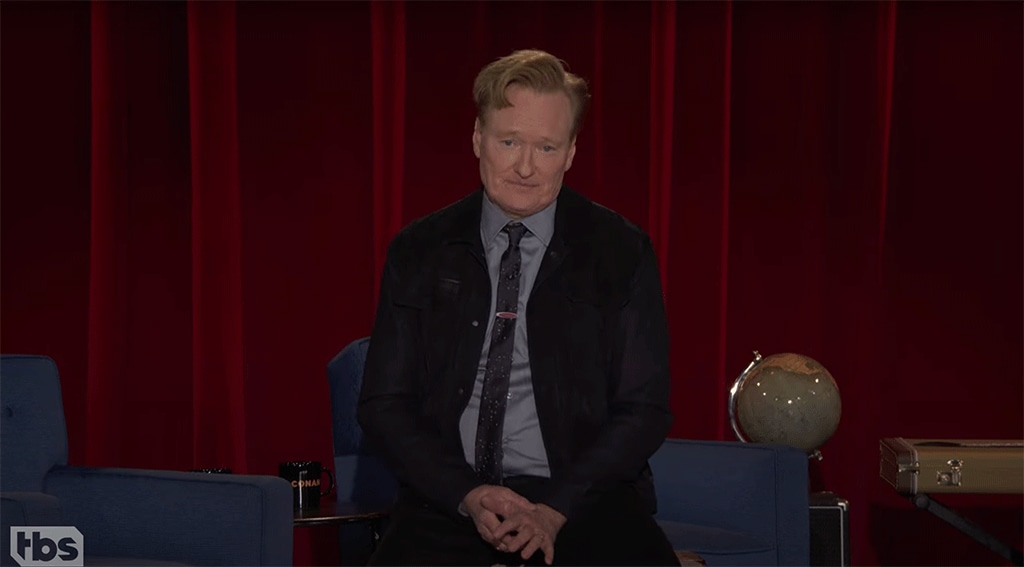 YouTube
Conan O'Brien is saying goodbye to late-night television.
After 11 years at TBS, the 58-year-old host wrapped the final episode of his show Conan on June 24. During his monologue, O'Brien expressed his gratitude to the network executives and his team, including the writers, producers and "one of the funniest people" he knows, his sidekick Andy Richter. He also thanked his family—including his parents, his siblings, his kids and his wife Liza, who was in the audience.
At one point, O'Brien took a moment to reflect on his nearly 28 years in the late-night hosting biz and shared his thoughts on comedy. "I have devoted all of my adult life, all of it, to pursuing this strange phantom intersection between smart and stupid," he said. "And there's a lot of people that believe the two cannot coexist. But god, I will tell you, it is something that I believe religiously. I think when smart and stupid come together, it's very difficult, but if you can make it happen, I think it's the most beautiful thing in the world."
photos
Late-Night Talk Show Hosts
He also encouraged his fans to follow their dreams. "Try and do what you love with people you love" he continued. "And if you can manage that, it's the definition of heaven on earth. I swear to god, it really is. So good night. Thank you very much."
Of course, there were some lighthearted moments, too. Several celebrities—including Jack Black, Will Ferrell and Homer Simpson—made guest appearances to send O'Brien off.
Watch:
"Law & Order" & More TV Shows We're Excited for in 2021
Conan first premiered in 2010. O'Brien joined the show following his runs as host of Late Night and The Tonight Show and writer on The Simpsons and Saturday Night Live.
This isn't the last fans will see of Conan. He's headed to HBO Max for a weekly variety series.
Cheers, Coco!
Watch Daily Pop weekdays at 11 a.m., only on E!.