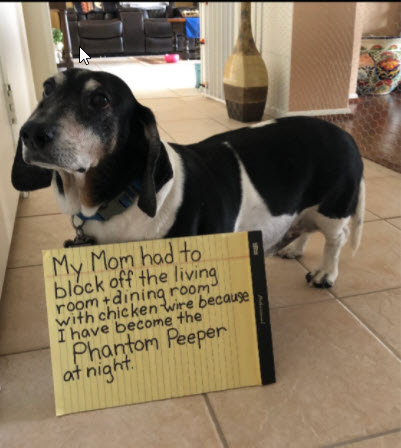 Baxter is a Dachshund/Basset rescue dog. He is a perfect angel during the day, but refuses to go outside in the middle of the night to relieve himself. If not restricted, he will choose a leather chair in the living room, ceramic vase on the floor, or anything that he can access to lift his leg upon!
Have you picked up your copy of the 2021 dogshaming calendar? NO? That's a shame. Get it? Because dogshaming…
The post Baxter, the Phantom Peeper appeared first on Dogshaming.